Event organizer Greg Allred watches as Brian Clark of
Nestle USA, the event's major sponsor, presents
George Mira with his World Bowl ring.
George Mira tells the crowd how much the team
appreciated the positive atmosphere the
fans provided them in 1974 and 1975.
World Football League co-founder Donald Regan
explaining the league's goals and how close
they were to actually fulfilling them.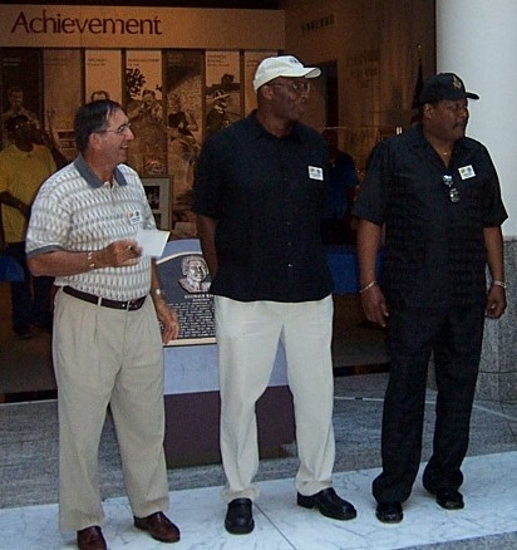 (L to R): Quarterback George Mira, quarterback Matthew Reed,
linebacker Jimmy Teal
(L to R): Safety Larry Willingham, tackle Bob Tatarek, linebacker Warren Capone,
guard Gary Gennerich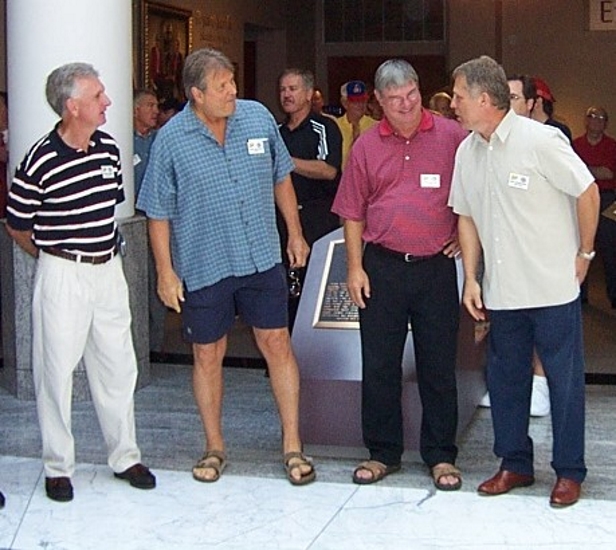 (L to R): Receiver Dennis Homan, center John Matlock, fullback Carl Bartles,
linebacker Gary Champagne