Will Birmingham play in the Women's Blue Chip Basketball League?





December 2010


A semi-pro basketball league named the Women's Blue Chip Basketball League announces five new teams for their upcoming 2011 season. A local team, the Birmingham Sun, was one of the five.

The other four teams named are the Boston Bulldogs, the Hudson Valley Queens, the Newberry (SC) Lady Panthers, and the Winston-Salem Lady Warcats.

The Sun will be owned by Rob Pritchett and Dewayne Coker. Pritchett will also be the head coach.

The WBCBL was founded in 2004 by Willie McCray. The WBCBL's first season was in 2005 and has played every year since.

According to McCray, the WBCBL was created as a showcase for women to land jobs in the Women's National Basketball Association and other professional leagues.



May 2011


The 2011 season begins but Birmingham is the only one of the five expansion teams that do not join the league.


2011
Women's Blue Chip Basketball League
xxx
xxx
xxx
xxx
xxx
xxx
Arkansas Stars
Atlanta BattleCats
Austin Elite
Boston Bulldogs
Brevard Flame

Central Florida Dream

Charleston Lowcountry Fire

Cleveland Crush
Columbus Hidden Gems
Columbus Lady Wings

Dallas Diesel

Detroit Blackhawks
East Texas Drillers
Flint Lady Monarchs
Florida Knighthawks

Fort Lauderdale Lions

Gulf Coast Tropics
Houston Crossover
Hudson Valley Queens
Kansas Nuggets

Lady Destroyers

Lady Metropolitan Allstars
Lakewood Panthers
Las Vegas Heat
Louisiana Allstars

NEED
LOGO

Louisiana Bayou Angels

Miami Rain
Minnesota Jaguars

Mississippi Lady Storm

Montgomery Dream

New Hampshire Marvels
New York City Exodus

New York Fame
Newberry Lady Panthers
Northwest Magic

NEED
LOGO

Oakland-MaComb Run
Oklahoma City Flash

Olympia Matrix
Orlando Extreme
Palm Beach Storm

Pennsylvania Lazers

RDU Sting
Rock County Robins

San Diego Sol
Seattle Express

Southern California Mayhem

South Carolina All Stars

St. Louis Surge

Tacoma Stars

Tallahassee Lady Thunder

Tampa X-Factor

Toronto Lady Elite 1
Tucson Sol

USA Elite

Virginia Lady Stallions

Winston-Salem Lady Warcats



Epilogue


The Birmingham Sun never played, most likely due to insufficient funding.

The Women's Blue Chip Basketball League would continue to play, and the city would eventually join the league in 2017 with the creation of the Alabama Reign. That would prove to be the Reign's first, and only, season.

The WBCBL was sold just after the 2018 season and was rebranded the Women's Basketball Development Association.

In 2019, the Birmingham Legends joined the WBDA. However, they only played three games before folding.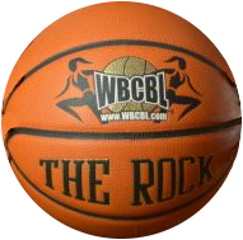 Women's Blue Chip Basketball League ball

Contact Gene Crowley
Last update: August 21, 2021