Will Birmingham get a minor league soccer team?





July 14, 2008


If Martin Sanchez has his way, Birmingham could have its first professional soccer team in 2009. Sanchez is the owner of the Alabama Spirit, a team mostly comprised of former area soccer players, who he hopes can move into an established soccer league next year.

Sanchez and organizers were carefully watching the fan turnout for an exhibition game against reserves from Mexico's CF Monterrey Rayados at UAB's West Campus Field. Monterrey won the contest 3-2. The most important numbers were the amount of people in the stands. "Being a Monday and having this many people coming out, that really gives me a good taste that the people love the sport. It looks like there's a need for (these) kind of matches in this city."

Organizer Scott Spencer said he has long wanted to develop a minor league soccer presence in Birmingham. He would like the Alabama Spirit to be a forerunner to a minor league team that will play here next summer, either in the Premier Developmental League or the National Premier Soccer League.

Sanchez, the owner and president of International Pallet Company, is more ambitious and hopes to have a team in the higher-caliber United Soccer League. Currently, he is a member of the investment group that owns the Nashville Metros, a USL team.



May 2009




2009
National Premier Soccer League
xxx
xxx
xxx
xxx
xxx
xxx
Atlanta FC
Bay Area Ambassadors
Boston Aztec
Buffalo City FC
Charm City FC
Chattanooga FC
Chicago Fire
Eau Claire Aris
Erie Admirals
FC Indiana
Long Island Academy
Madison 56ers
Maine Sting
Morris County Colonials
New York Athletic Club
Lamorinda United
Pennsylvania Stoners
Pocono Snow
Pumas FC
Reading Revolution
Real San Jose
Rocket City United
Salinas Valley Samba
Saturn FC
Sonoma County Sol

Southern Oregon Fuego
St. Paul Twin Stars
2010
Premier Development League
xxx
xxx
xxx
xxx
xxx
xxx
Abbotsford Mariners
Atlanta Blackhawks
Austin Aztex U23s
Bakersfield Brigade
Baton Rouge Capitals
Bradenton Academics
Brooklyn Knights
BYU Cougars
Carolina Dynamo
Cary Clarets
Cascade Surge
Central Florida Kraze
Chicago Fire
Cincinnati Kings
Cleveland Internationals
Des Moines Menace
DFW Tornados
El Paso Patriots
Forest City London
Fort Wayne Fever
Fredericksburg Gunners
Fresno Fuego
Hampton Roads Piranhas
Hollywood United Hitmen
Houston Leones
Indiana Invaders
Kalamazoo Outrage
Kansas City Brass
Kitsap Pumas
Lancaster Rattlers
Laredo Heat
Long Island Rough Riders
Los Angeles Legends
Michigan Bucks
Mississippi Brilla
Nashville Metros
New Hampshire Phantoms
New Jersey Rangers
New Orleans Jesters
Newark Ironbound Express
Northern Virginia Royals
Ocean City Barons
Ogden Outlaws
Orange County Blue Star
Ottawa Fury
Panama City Pirates
Portland Timbers U23
Reading Rage
Real Colorado Foxes
Rhode Island Stingrays
Rio Grande Valley Bravos
Rochester Thunder
Seattle Wolves
Southern California Seahorses
Spokane Spiders
Springfield Demize
St. Louis Lions
Tacoma Tide
Thunder Bay Chill
Toronto Lynx
Vancouver Whitecaps Residency
Ventura County Fusion

Victoria highlanders
Virginia Legacy
West Texas United Sockers
West Virginia Chaos
Westchester Flames
Yakima Reds



Epilogue


The hopes Sanchez had to field a professional soccer team in Birmingham never materialized.

However, in 2017 the United Soccer League announced that a team in Birmingham will begin play in 2019.

The Premier Development League was rebranded as United Soccer League Two in late 2018. As of 2019, USL2 has 72 teams in the United States and Canada.

The National Premier Soccer League has also carried on, and as of 2019 has 94 teams spread across the United States.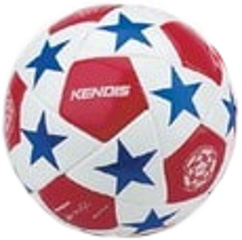 National Premier Soccer League ball
| | |
| --- | --- |
| | |
| Premier Development League logo 2010 to 2014 | Premier Development League logo 2015 to 2018 |
| | |
| | |
| United Soccer League Two logo 2019 to present | National Premier Soccer League logo 2016 to 2018 |
| | |
| | |
| National Premier Soccer League logo 2018 to present | |
Contact Gene Crowley
Last update: August 04, 2021