Will Birmingham play in the New United States Football League?





August 13, 2008


The New United States Football League announces it will kick off on February 20, 2010 with 12 teams. While Birmingham was not specifically mentioned, the press release says a team will be located in the state of Alabama. Joining the team from Alabama will be teams in California, Oregon, Nevada, Texas, Michigan, Arizona, Florida, Mississippi, Utah, and New York.

The New USFL is the creation of Michael Dwyer, a Southern California businessman and former casino manager.

There will be a 16 game season that will run from February through June. There are no plans for pre-season games. The USFL Championship Game will be played at the end of June. This time was chosen to fill the void when no other major football league is playing.

Tom Shapiro, the New USFL's commissioner, provided more details. "Americans love football - it's a fact that's been proven year after year. We've worked long and hard to develop a winning league concept that Americans can really buy into. In fact, 30% of each team will be sold to the public in stocks, with an additional 20% of each team held by the league. We think this will help create fan loyalty and discourage teams from moving around," Shapiro said.



February 15, 2012


EndZone Sports Management, a San Diego based sports company, announces it has acquired The United States Football League, LLC. EndZone Sports Management is slated to announce the locations of the USFL teams in the Summer, and plans to kick off the USFL season in the Spring of 2013.

"You can't deny the impact the USFL made on the football landscape even with its brief history. It gave us great players like Steve Young, Jim Kelly, Reggie White, Sam Mills and so many others. We are excited to have the opportunity to build on that history and re-launch the league as a professional football league that plays in the spring, giving fans more football and giving talented athletes a platform from which to perform," said president and chief executive officer, Jaime Cuadra.

Plans are to have eight teams and a planned a 14 game season with four teams making the playoffs. It will commence in March and end with the playoffs in June, so that players may be prepared if invited to National Football League training camps. Expansion teams would be planned for 2014.

There will be no mandates where team owners/operators locate their teams, but the league is expecting to have a nationwide footprint. Desired locations include teams near hubs of collegiate football and in markets that do not have strong professional sports competition in the spring. Cuadra is looking at the likes of Akron, Portland, San Jose, Salt Lake City, Sacramento, Austin, Memphis, Raleigh-Durham, Omaha, Baton Rouge, and Birmingham. "We're staying away from NFL cities and avoiding Major League Baseball cities. We're looking at cities with high college concentrations with little or no NFL exposure," Cuadra said.


| | |
| --- | --- |
| | |
| | Jaime Cuadra |
| | |
Using old USFL team names will be examined and are subject to trademark availability and fit of franchise location.

Cuadra has enlisted as a consultant Jim Steeg, the former San Diego Chargers COO, who for 34 years served the NFL as the man in complete charge of Super Bowls and special events. "I like the idea a lot. I haven't talked to anyone who thinks the idea sucks. If you truly believe a triple-A spring football league has merit, this is the way to go. It's not meant to compete with the NFL. It will give players the opportunity to develop. There are 3,000 football players and only 1,800 roster spots in the NFL. Particularly with the NFL's new CBA, I think this kind of thing has a different place," said Steeg.

Steeg must like the idea, because "I'm not getting paid," he said. At least, not yet.

"The USFL and UFL did the same thing — they weren't fiscally responsible. The XFL went totally gimmicky. It's not going to work with purists. NFL Europe was a great idea, but costly. We can see the mistakes that have been made and try to avoid them," Cuadra said.



May 10, 2012


Birmingham is still being mentioned in articles as a target city for the New USFL.

Also, the league is using its fourth different logo.



July 2, 2012


Cuadra says he hopes Birmingham has a place in the league, which is looking at cities with a strong college market but is without an NFL or MLB team.

"We know that area is such a huge football area. Spring football, I think, would do just wonderfully there. I think it's the city, the demographic we're looking for," Cuadra said.

The league is also targeting Austin, Memphis, Portland, and Raleigh-Durham.

Cuadra insists the New USFL will attempt to work with the NFL, providing player development in a way similar to Major League Baseball's AAA minor league system or the National Basketball Association's Developmental League.

Current plans are to start with an eight team league that will play a 14 game schedule from March to June. "It's definitely not going to be your dad's USFL," said Cuadra.

Cuadra and newly-hired USFL chief operating officer Fred Biletnikoff, Jr. visited Akron, Ohio last week on their first stop on a tour of potential franchise sites. Caudra said the trip "went really, really well." A group of investors has stepped up as a potential owner of a new franchise. Their next stops will be in Salt Lake City, Portland, and Austin/San Antonio.

However, Caudra says his league has not been able to have a significant talk with Birmingham officials. "We've had very little conversation with anybody out there. We keep putting that up there as something we want to make happen. I am so hoping that an ownership group comes out of that city to put a team there."

Some people believe that Alabamian's love for everything Alabama and Auburn would distract from their support of a USFL team in Birmingham. Cuadra is not one of them. "We've talked about that a little bit, how there's a potential there could be a little saturation and the loyalties wouldn't be so quickly attached to the USFL. We feel like a lot of people from the area who don't make it to an NFL team would make it (in the USFL)."

"I just think that football in that area is king, so bringing a USFL team so people could enjoy spring football would be our goal. Hopefully somebody there reaches out to us and catches the vision we have," Cuadra said.



September 10, 2012


The New USFL is now using their fifth logo, despite not having played a single game.



February 11, 2013


The New USFL announced today that it has signed a confidential agreement with an established real estate development company to build multiple commercial developments throughout the United States, with the centerpiece of each development to be a mid-sized stadium to host a USFL team.

The USFL and its development partner have identified and secured the first five of these markets and plan to begin construction on stadiums to seat up to 20,000 fans in time for the league's inaugural season, which is scheduled to kick off in the spring of 2014. The markets include locations in Southern California, Texas, Louisiana, and Alabama.

"It is still the USFL's goal to secure eight teams for our launch in 2014, and we feel that with a mixture of joint-ventured teams and other ownership groups we will achieve our goal," said Jaime Cuadra, the USFL's president and CEO. "Due to the delicate nature of the development process, we will wait to disclose the specific cities until a later date."

Each development will contain a USFL football stadium, a sports and entertainment complex, residential and retail space. The USFL and its development partner plan to build the new developments across the spectrum of small, mid-size, and large markets with the goal of bringing economic development to underserved areas and creating jobs and a sustainable economy for these selected cities.

In striking this deal, the USFL gains an experienced development partner with the resources and ability to quickly construct stadiums that will fit the needs of an emerging and state-of-the-art sports league. The development company benefits by securing an anchor tenant for developments in five of its locations across the United States.

"We're tremendously excited about this partnership," Cuadra said. "Not only is this a milestone achievement as far as moving us closer to kicking off in 2014, but it will help us tremendously as we move forward with securing sponsorships, negotiating media packages and eventually bringing aboard general managers, coaches, and players."

When asked for specifics, Cuadra said the city planned in Alabama is not Birmingham.

Also, the New USFL is now using their sixth different logo.



June 24, 2013


Jaime Cuadra has plead guilty to embezzling more than $1 million from two San Diego companies and using the money primarily to fund The New USFL.

Cuadra is the former chief financial officer of Oceanic Enterprises, Inc. He plead guilty to wire fraud and filing a false income tax return in connection with the embezzlement from Oceanic and its parent company, Umami Sustainable Seafood, Inc. Umami specializes in Bluefin tuna farms, with locations in Croatia and Mexico.

In a plea agreement, Cuadra said he embezzled money from 2010 until his termination in February, when he also resigned as president and CEO of The New USFL.

Cuadra admitted to using the embezzled funds to attract league investors and pay league executives and marketing and public relations fees.

He also said he used the money to support other businesses, lease a Porsche, pay for travel, purchase computers, designer clothing, and artwork. He also admitted to filing false tax returns during a three year period, amounting to nearly $390,000 in unpaid taxes. As part of his plea, he must repay the embezzled funds and the unpaid taxes.

The Federal Bureau of Investigation and the Internal Revenue Service conducted the investigation.

According to the plea, Cuadra also faces a prison term of 22 years when he is sentenced in September.

Incredibly, the New USFL is now using a SEVENTH logo.



November 4, 2013


A U. S. District Judge sentenced Jaime Cuadra to 41 months in prison and he was ordered to repay the more than $1 million he embezzled from Oceanic Enterprises, Inc.

June 3, 2021
FOX Sports network issued a press release stating they will be the broadcast partner for a reboot of the United States Football League, planned for the spring of 2022.

FOX Sports is also an equity investor in the USFL's parent company, The Spring League. The Spring League was created by Brian Woods, who is also the co-founder of the new USFL. TSL has had various levels of seasons since 2017 and there are no plans to fold the TSL. "I'm extremely passionate about football and the opportunity to work with FOX Sports and to bring back the USFL in 2022 was an endeavor worth pursuing," said Woods.

Eric Shanks, CEO and executive producer for Fox Sports, said, "The relaunch of the USFL is a landmark day for football fans and Fox Sports. Football is in our DNA and the return of this innovative and iconic league is a fantastic addition to our robust slate of football programming."

The new incarnation will have "at least" eight teams, and the league retains the rights to most of the original team names. One of the trademarks The Spring League received was for the Birmingham Stallions name. They have also registered a "Dallas Stallions" trademark, however.

While the new USFL won't compete with the National Football League, which plays in the fall and winter months, it could find itself facing off against another new league. Actor Dwayne Johnson and his partners Dany Garcia and RedBird Capital last year acquired the remnants of the XFL, with plans to relaunch in 2022. Most recently, the XFL was reportedly holding talks with the Canadian Football League regarding a merger of some sort.



October 11, 2021


It is being reported that representatives for the new USFL have formally asked if Birmingham would host their inaugural season in a "bubble format".

City officials and the Birmingham Jefferson Civic Center Authority are currently considering the proposal, where the USFL would play all 43 games - 40 regular-season games, two semifinal playoff games, and a championship game - in the city. Most likely, 75-80% of the games would be played in the newly built Protective Stadium with the remaining games played at Legion Field.

Games would be broadcast evenly between Fox, NBC, Fox Sports, and the USA Network.

"There's still a lot to work through. There are some terms for further discussion and negotiation and that's what's going to happen over the next couple of days. We've got to do more due diligence. That's the kind of phase we're in. Potentially, Birmingham could have a team. But what that team would be I don't think we know the answer yet. We're gonna learn a lot more in the coming days," said BJCC executive director Tad Snider.

A bubble season is an interesting opportunity and is projected to have a significant economic impact on the city. To house league officials over the season's 12 weeks between April and July would require more than 40,000 hotel nights, according to city officials. The overall estimated impact could be $15 million. But at what cost to the city? "That's what we're working on right now. Understanding the opportunity for the city and the expense. That has to balance out," Snider said.



October 18, 2021


BJCC and USFL officials have agreed to a non-binding "Memorandum of Understanding" (MoU) for the city to host the 2022 season.

The plan is to field eight teams, including a revival of the Birmingham Stallions name. FOX Sports owns the league and has committed $150 million over three years.

For now, the MoU only allows the USFL use of Protective Stadium for free. The league will also enter discussions with the Park Board to secure rights to Legion Field for some games and practices.

The agreement also stipulates the league will "work in good faith to accommodate the opening ceremonies of the World Games," which are scheduled for July 7, 2022. In addition, the MoU includes a tentative schedule for the 2022 season. A few dates are excluded from that calendar, for an unnamed concert between May 30th and June 5th, and nine dates being held for the Birmingham Legion. The Legion have played their home matches at BBVA Field since their beginning in 2019, except for one match at Legion Field this season. Those dates have yet to be approved by the Legion, however.



October 20, 2021


Birmingham Park and Recreation president Montal Morton says they have agreed to a MoU to allow the league to play up to six games and host practices at Legion Field. "Birmingham has always been a mecca for football. I'm just excited, I'm just happy that we are moving in a right direction."

Additionally, reports are surfacing about a FOX-owned "National Spring Football League". Not many details are available, but it is believed to be simply an umbrella company that will contain all the USFL holdings.



October 26, 2021


The Birmingham City Council has approved $500,000 to help secure the new United States Football League's bubble season for 2022.

Shortly after, the Jefferson County Commission quickly agreed to match the city's funding with another $500,000. Jefferson County Commission chair Jimmie Stephens said the county was waiting on a commitment from the city. "We were really waiting on Birmingham to come through with their commitment. We could be subject to matching them dollar-for-dollar if needed to complete the deal. We really needed to know where [Birmingham stood]."

Late last week, the Greater Birmingham Convention & Visitors Bureau offered up to $2 million in assistance.

Unfortunately, the combined $3 million is still $700,000 short of estimated expenses. The breakdown of costs includes weekly overhead ($1,019,600), weekly game day staffing (1,436,150), weekly services provided by the city (635,800), and equipment and labor for field conversions ($1,091,500).

Michael Davis of Balch & Bingham, which represents Fox Sports, stated "Fox is not seeking any incentive. No money goes to Fox or the league. Any pledges (from stakeholders) will go to the BJCC to have operational costs secured in case they have a loss."

Birmingham may also have the opportunity to host a "mini-bubble" with as many as four teams during the USFL's second season, with as many as four teams playing in their respective cities. In the third year, all teams will play in their own cities.

It is still unclear if Fox will own all teams for the first three years or if they will seek outside team owners at some point.



November 22, 2021


The eight teams are announced and the Birmingham Stallions will return to the Magic City.

There will be a total of 8 teams split evenly between two divisions. The Michigan Panthers, New Jersey Generals, Philadelphia Stars, and Pittsburgh Maulers will comprise the North Division. The Birmingham Stallions, Houston Gamblers, New Orleans Breakers, and Tampa Bay Bandits will make up the South Division.



January 6, 2022


Many non-FOX media are reporting that former Auburn University head coach Gene Chizik will be the Stallions head coach. Chizik will only admit to having discussions with the league.

FOX has not confirmed this rumor, but it did officially name four of the eight head coaches today; Mike Riley (New Jersey Generals), Kevin Sumlin (Houston Gamblers), Todd Haley (Tampa Bay Bandits), and Bart Andrus (Philadelphia Stars).

Many local fans would have preferred to have Riley, as he played football at the University of Alabama for Paul "Bear" Bryant. In his time at Alabama as a reserve defensive back, the Crimson Tide won four Southeastern Conference titles and a National Championship in 1973.



January 8, 2022


The University of North Carolina announces that Gene Chizik has been hired as their "assistant head coach for defense".

| | | | | | | | | |
| --- | --- | --- | --- | --- | --- | --- | --- | --- |
| | xxx | | xxx | | xxx | | xxx | |
| | | | | | | | | |
| Birmingham Stallions | | Houston Gamblers | | Michigan Panthers | | New Jersey Generals | | New Orleans Breakers |
| | | | | | | | | |
| | | | | | | | | |
| Philadelphia Stars | | Pittsburgh Maulers | | Tampa Bay Bandits | | | | |
| | | | | | | | | |
There has still not been an official announcement from the league regarding Birmingham hosting the bubble season.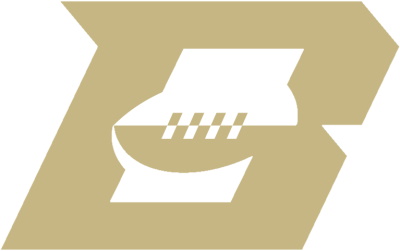 Birmingham Stallions secondary logos

Contact Gene Crowley
Last update: January 08, 2022