Will Birmingham join the American Association of Independent Professional Baseball?
February 1, 2012
The American Association of Independent Professional Baseball is looking into the possibility of fielding a team in Hoover's Regions Park.

The stadium is currently home to the Southern League's Birmingham Barons, but the Barons have plans to move into a new $64 million ballpark being built in downtown Birmingham in time for the 2013 season.

The American Association of Independent Professional Baseball is based in Durham, NC and was formed in 2005 and has roots that date back to the original American Association, which was formed in 1902. Currently, the AAIPB is made up of 13 teams in the Midwestern U.S. and Canada and none are affiliated with Major League Baseball.

Miles Wolff, the commissioner of the American Association, said their questioning is extremely preliminary. "Hoover has a great stadium. We would like to explore it."

However, Wolff believes there could be enough interest in the metro area to support two baseball teams. "We think it could work. It would appeal to a different audience." The AAIPB has teams in St. Paul and Kansas City, who have stadiums close to Major League teams. Wolff said the AAIPB's appeal is that the teams are there to play baseball, not to develop players for the Major Leagues.

Officials with the city of Hoover claim the AAIPB is just one of many inquiries they have fielded about the availability of Regions Park. "Hoover is still in the exploratory phase with what's best to do with Regions Park for the city and the citizens. We will continue to explore other requests for the use of the stadium," Hoover's Mayor Gary Ivey said.

Ivey went on to say that Regions Park will remain very active after it loses its main tenant. Recently, the NCAA awarded Hoover another year of its men's soccer championship in December of this year. And just last year the city agreed to a deal to keep the Southeastern Conference baseball tournament at Regions Park through 2016.

If they move in 2013, the Birmingham Barons will have played in three ballparks. Originally, they played in Birmingham at historic Rickwood Field before moving to Hoover in 1988.



May 2013




2013 American Association of
Independent Professional Baseball
xx
xx
xx
xx
xx
xx
Amarillo Sox
El Paso Diablos
Fargo-Moorhead RedHawks
Gary SouthShore RailCats

Grand Prairie AirHogs
Kansas City T-Bones
Laredo Lemurs
Lincoln Saltdogs
Sioux City Explorers
Sioux Falls Canaries
St. Paul Saints
Wichita Wingnuts
Winnipeg Goldeyes
Epilogue
The American Association of Independent Professional Baseball did not expand into the Birmingham market.

However, in 2013 the Birmingham Barons moved into their new downtown ballpark, Regions Field.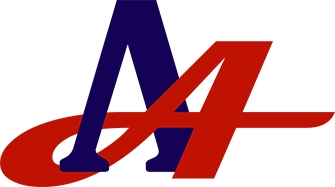 Secondary logo

Contact Gene Crowley
Last update: September 28, 2019